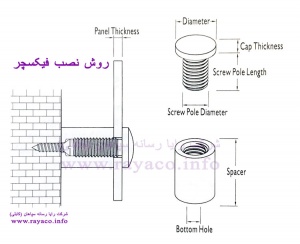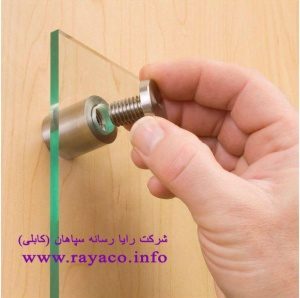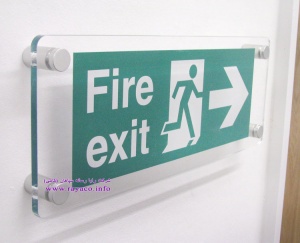 Sign Spacer or Sign standoff are types of screw that olds the sign on the wall.
Standoff is one of the best fittings for installing different types of guide sign on the wall. The distance between the sign and the wall depends on height of standoff.
The spacer screw consists of two parts : the main base and the top screw. For installing the sign on the wall , you should fix the main base on the wall then put the sign on its right place , finally twist the top screw.